London Attacks Planned for August 16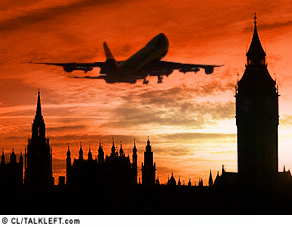 The London attacks were scheduled for August 16 according to British authorities.
Investigation by British intelligence agents has revealed that Wednesday, August 16, was D-Day for the foiled terror attacks. Flight tickets for that day were reportedly found at one of the suspects' houses.
Details are now available about the 19 suspects arrested and in British custody.
The list includes a security guard, a science student and a university drop-out who works for a music company.,,,One of the suspects has recently become a father and worked in security at Heathrow Airport.
There have been 7 arrests in Pakistan.