NSA Goes Shopping at Silicon Valley for Data Mining Tools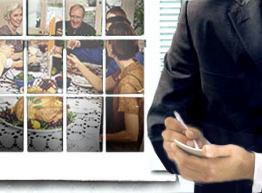 Whatever the outcome of Bush's warrantless NSA surveillance program, it seems clear that government surveillance of our communications and even our social networks is only going to increase. The New York Times reports on recent "shopping trips" by NSA officials to Silicon Valley to purchase new data-mining tools.
On the wish list, according to several venture capitalists who met with the officials, were an array of technologies that underlie the fierce debate over the Bush administration's anti-terrorist eavesdropping program: computerized systems that reveal connections between seemingly innocuous and unrelated pieces of information. The tools they were looking for are new, but their application would fall under the well-established practice of data mining: using mathematical and statistical techniques to scan for hidden relationships in streams of digital data or large databases.